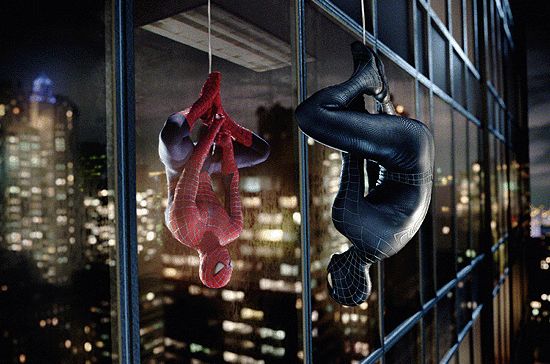 I saw
Spiderman 3
last Saturday and it was AWESOME! It's so great that I want to see it again and here's why...
Action. Redemption. Love. Forgiveness. More action. Romance. Sacrifice. And lots of great power-packed emotional scenes that leave you wanting to shake the hands of the writers and director because you're so glad that this movie series didn't turn out like
The Matrix
sequels.
I won't give away any spoilers in this post because I think it's pretty annoying when reviewers do that but what I will say is that this movie is oozing with Biblical moral lessons and in a very entertaining way.
Go see the movie and remember: "
With great power comes great responsibility
."